SCDHHS team highlights initiatives at national Medicaid conference
A team from the South Carolina Department of Health and Human Services (SCDHHS) was awarded a top poster prize at the 2012 Medicaid Enterprise Systems Conference (MESC) in Boston Aug. 19-23.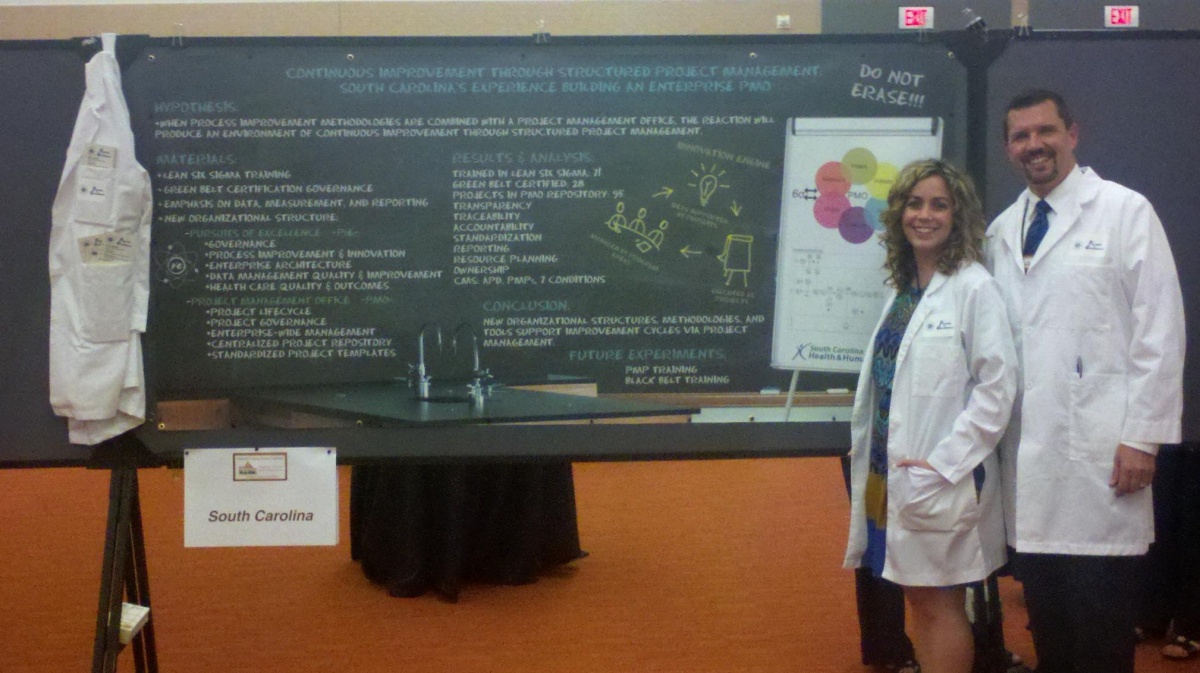 "Continuous Improvement through Structured Project Management: South Carolina's Experience Building an Enterprise PMO" took home the Poster of Excellence for Graphical Display prize. The poster detailed SCDHHS' process improvement efforts through the new Project Management Office, which includes enhanced training, standardization of information, and greater transparency.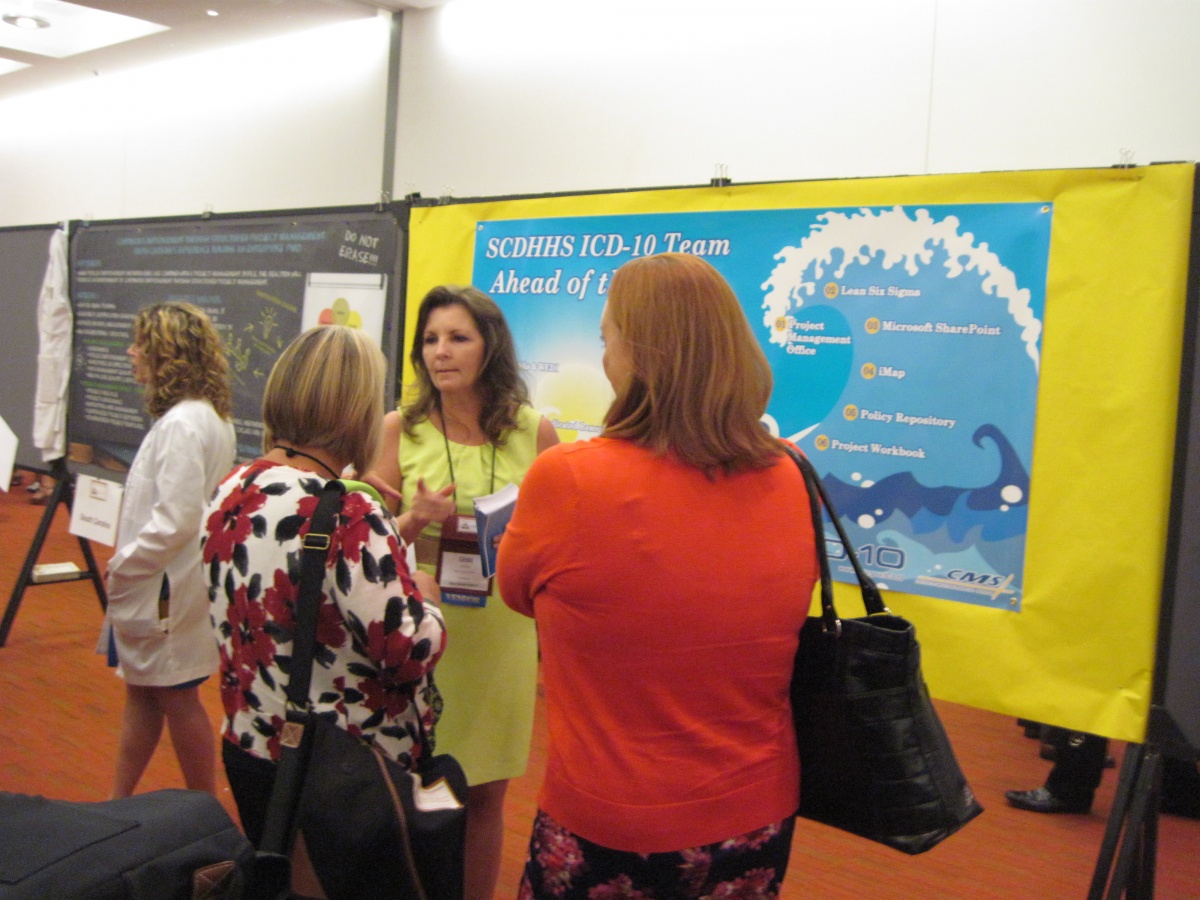 SCDHHS' team—which included Michael Collisi, January Stewart, Lance Hall, Cindy Cockman, Kevin Rogers and Tracie O'Donnell—also presented a poster entitled "SCDHHS ICD-10 Team: Ahead of the Wave." In all, 28 posters were presented at the conference.
The MESC conference focuses on issues related to MMIS and MITA funding and operations, health information technology, health exchanges and other provisions of the Affordable Care Act. Attendees included federal and state Medicaid officials, consultants and vendors.
The 2013 MESC conference will be held in Charleston, S.C. next summer.
Please visit the 11th floor of the Jefferson Square building to view SCDHHS' posters.