Member Resources
HEALTHY CONNECTIONS MEDICAID MEMBER HANDBOOK
---
Are you a member of Healthy Connections Medicaid and have questions about your coverage? Members have access to the Healthy Connections Medicaid Member Handbook designed to answer many questions about coverage, redeterminations, and more. Click the image below to read or download a copy of your member handbook.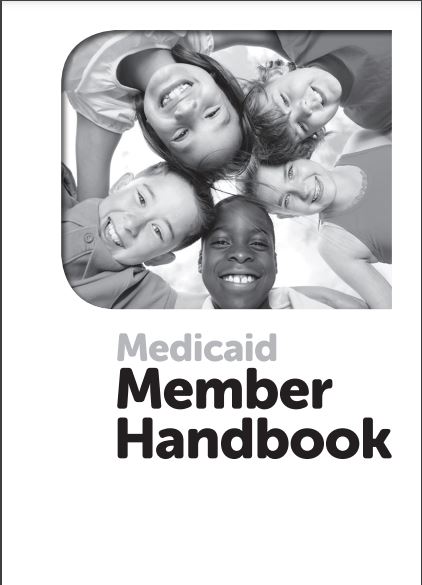 COMMUNITY CONNECTIONS
---
The South Carolina Department of Health and Human Services, in partnership with Children's Trust of South Carolina, launched Community Connections, a free 24/7 online database of resources that connects South Carolinians in need with available social and health care services across the state. Individuals can search for free or low-cost services like medical care; employment and job training opportunities; food and financial assistance; and, education, transportation and childcare resources in their communities.
Click to learn more about SC Community Connections.
TRANSPORTATION ASSISTANCE
---
You may qualify for transportation assistance to and from your medical appointment for covered services if you need a ride. To ask for a ride, call the Healthy Connections transportation broker, ModivCare, between 8 a.m. and 5 p.m. Monday through Friday at least three business days, and up to 30 days, before your medical appointment. At the time of reservation, you will need to provide your Medicaid ID number; the name, zip code and telephone number of your medical practitioner; date and time of your appointment; general reason for the appointment (doctor's visit, check-up, eye appointment, etc.); and any special needs you may have. If you need to change or cancel a ride, call at least 24 hours in advance. To schedule or cancel transportation or if you have questions regarding non-emergency transportation services, call the toll-free number for your county listed below.
SC Region 1: (866) 910-7688 Abbeville, Anderson, Cherokee, Edgefield, Greenville, Greenwood, Laurens, McCormick, Oconee Pickens, Saluda, Spartanburg 18
SC Region 2: (866) 445-6860 Aiken, Allendale, Bamberg, Barnwell, Calhoun, Chester, Clarendon, Fairfield, Kershaw, Lancaster, Lee, Lexington, Newberry, Orangeburg, Richland, Sumter, Union, York
SC Region 3: (866) 445-9954 Beaufort, Berkeley, Charleston, Chesterfield, Colleton, Darlington, Dillon, Dorchester, Florence, Georgetown, Hampton, Horry, Jasper, Marion, Marlboro, Williamsburg
For more information on ModivCare in South Carolina, visit www.MyModivcare.com/members/sc.
EARLY PERIODIC SCREENING, DIAGNOSTIC, AND TREATMENT (EPSDT)
---
EPSDT is a child health benefit under Medicaid. It is designed to help the physical, mental and developmental health needs of children. The purpose of EPSDT is to find and treat health problems early so that children can have the best health and development possible.
EPSDT is a covered benefit by the federal law that guarantees coverage for medically necessary health care services for Medicaid members under age 21.
Click to learn more about Early Periodic Screening, Diagnostic, and Treatment (EPSDT).
BABYNET
---
BabyNet is South Carolina's early intervention system for infants and toddlers under three years of age with developmental delays, or who have conditions associated with developmental delays.
If you are interested in learning more about BabyNet or in making a referral to the BabyNet program, click here to learn more.
APPEALS AND GRIEVANCES
---
In addition to health coverage, members have rights should a circumstance arise that warrants extra attention. 
Applicants, members, and/or their authorized representatives can file a grievance when they have a complaint about anything that does not involve appealing a decision, such as a denial or discontinuance of services or benefits.
An appeal is a request from an applicant, member, provider, health plan, or other approved entity to reconsider or change a decision, also known as an action. An action includes any denial, reduction, suspension, or termination of a service or benefit, or a failure to act in a timely manner.
Click to learn more about Appeals and Grievances.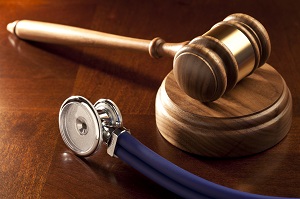 CIVIL RIGHTS 
---
The South Carolina Department of Health and Human Services' (SCDHHS) Office of Civil Rights and Privacy works to ensure all individuals have equal access to the Medicaid program without discrimination or barriers and that all personal information is safeguarded in compliance with state and federal regulations.
For more information, visit  SCDHHS' Civil Rights website.
VOTER REGISTRATION ASSISTANCE
---
In addition to offering Medicaid services, South Carolina Healthy Connections can also help you register to vote or update your voter registration information. This is a free service, and your participation will not have any impact on your Medicaid eligibility or the quality of service you receive from SCDHHS.
Click here to learn more about  Voter Registration Information.
HEALTHY AND CONNECTED 
---
SCDHHS publishes a resource for South Carolina Healthy Connections Medicaid members called Healthy and Connected. This e-newsletter focuses on covered benefits and includes tips and tools to help you and your loved ones live healthier lives. Each edition highlights new topics to help you stay healthy and make sure you are connected to resources. 
Read "Healthy and Connected" online by clicking here.
OTHER RESOURCES
---
Your Rights and Responsibilities
Healthy Connections Medicaid Provider Directory